It´s weird how Grey hair have become on trend, because, for years we have being hidden them to stop aging so fast, but, If you are edgy, you will never get old baby, I prefer to thing that we are like wine, we get better with our age, we become smarter, stronger and way more confident.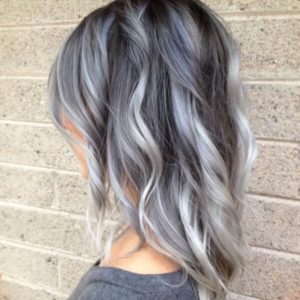 Variations of silver highlights hair colors that are becoming more and more popular are incorporating ombre trends, with dark roots leading to long spans of gray hair and ending in colors ranging from stark snow white to some of the most vibrant shades of primary colors known to man.
With the onset of the popularity for silver hair, the enchantment surrounding the style has not faded, but grown.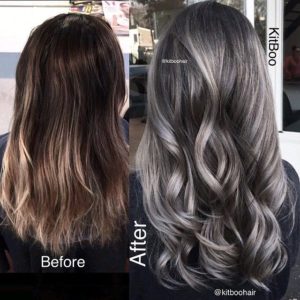 Silver highlights range from angelic to romantic and ethereal to rebelliously edgy. Incorporating tweaks to enhance silver hair
guarantees that grey hair will be a great style option for some time to come.
It is beautiful in very texture, ranging in appearance from strands of platinum to fluffy storm clouds.
Anyone at any age can rock gray hair, and beautifully arrange it in a plethora of styles.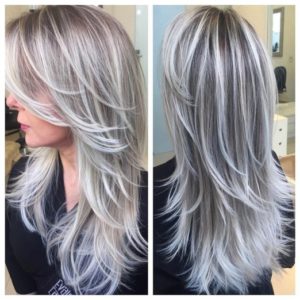 Anyway, Grey hair and Silver Highlights have become la crème de la crème, the top choice in our wish list to dyed hair and also, our worst nightmare, the first question that comes to our minds is:
1-Would I look good?
2-My hair will fall down and I would get bold?
3-Would I look like a ghost?
I´m afraid that I can´t give you does answers, because you are going to be the one who would rock it and you have to dare to wear it and slay.
So, It´s all about confidence, celebrities like Kelly Osbourne, Melissa George, Ellie Goulding, Cara DeLevigne, Kylie Jenner, Lady Gaga, Pink, Hilary Duff and Dascha Polanco have tried it and totally slayed it.
I know It´s not easy and you may think "They are famous, they have time to invest in themselves", yes, in part you are right, but the key is to keep it well hydrated and shiny, because, the more your roots grow, you will still look flawless and in this article.
I will give you some great examples to push yourself and try this new hair style.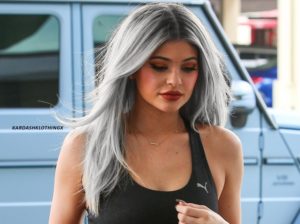 If that is your decision for a modern change but at the same time that fits well with the type of skin color you have. I will give you some tips on how to make this type of color but also show you examples of models and ideas to get to the color wanted.
When going intentionally grey, the best thing you can do is have the help of a talented professional.
There are several steps to dyeing hair gray and getting the perfect shade and tone is everything.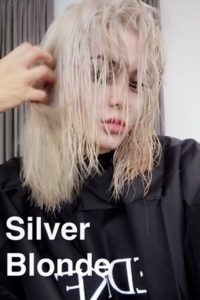 Tip Number One:
Go in for a consultation! Your stylist can give you an idea of the length of time it will take and an estimate on the total cost. You can better prepare yourself this way both time wise and financially.
Tip Number Two:
You have to take into account especially the shape of your face as well as the type of haircut you use and the tone of the eyes as the pigmentation of your skin to fit you well.
Obtaining lighter colored lines in your dark hair is a great challenge that if it is not done well it can be very artificial and visible to the naked eye.
By recommendation, what is done with a dark hair is to start with a discoloration with light tones, always using products of the first brands because otherwise the hair where it is applied is badly damaged.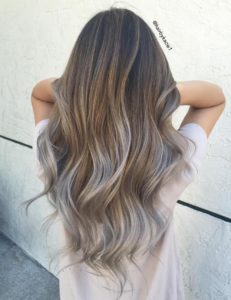 You will be able to find different types of natural masks for dry hair, fatty hairs and mixed hair, you must choose the right one for your hair type.
Platinum hair is one of the best options but as long as you can analyze previously different factors that I mentioned earlier such as the complexion of your skin, hair length and the shape of your face.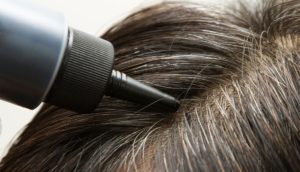 Take in count:
The shape of your face: It is important to consider how is the shape of your face to know the tonality and intensity that you will give to the color.
You should consider that if you have a thin or thin face, the thick silver highlights are ideal and perfect for this type of face to frame your entire frame of the face correctly.
On the other hand, if you have a round or broad face, you should use the platinum silver highlights to give light and illumination to the back of your head, this will make your hair stand out regardless of the haircut you have.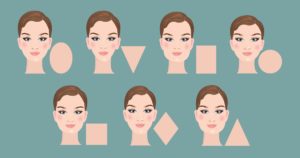 Haircut:  The type of haircut that you have will influence the type of silver highlights that you will make.
After examining and being clear about the shape of your face, you have to continue with the type of cut that you currently have.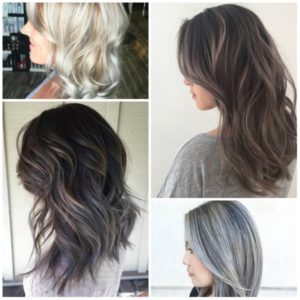 Decide if it is uniform or more scrambled with asymmetric shapes.
Since if you have even hair from the root to the tips, the applique that you make will be much more linear and orderly.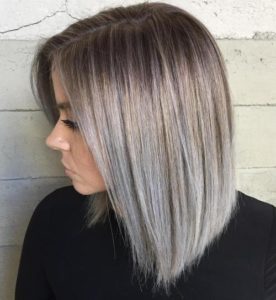 If your cuts are asymmetrical or you have bangs to apply platinum silver highlights in this case would change as you look for more prominent places where it offers a harmony to the visual regarding the haircut you have.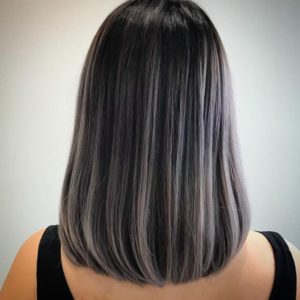 Tonality: The tone you use for your hair color will be something important to get the desired result for your silver highlights.
You need to have in mind your eye color and your skin tone. Now, I will give you some advice to slay with this look.
Do you like them? Learn to do these Silver Highlights
Black hair silver highlights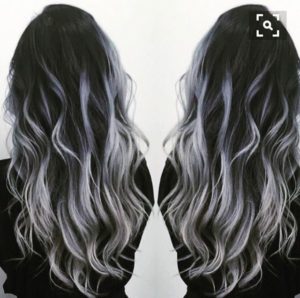 Don´t even dare to think that you will look like a granny, because you won´t.
This hair style will look so good on you, because, it is really versatile and this hair color will rock from the office to the party and have you looking totally fab for both occasions.
It transforms in different lighting, and your deep dark black hair leaves your hair with great depth and shine.
To achieve this look, search for a dark grey and silver to give a high gloss, if you use it and give.
You have freedom to turn this new look.
Brown hair with silver highlights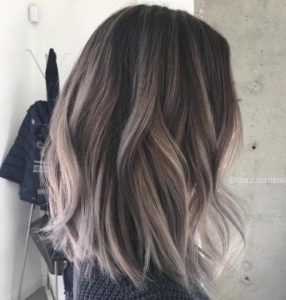 If you have brown skin and brown eyes, it is best to have a dye of golden lights so that it is combined in a homogeneous way visually.  
Any girl, would like to show her roots, so, my advice for you is that you dye you hair a few shades lighter than your hair and choose silver and light gold highlights.
Brunettes immensely benefited from the roots hair trend, but, be careful if your hair doesn´t match with the tones you choose for your highlights, however, don´t be afraid of trying wild options.
With this trend, every single girl with light brown hair can wear blonde and silver/grey shades much longer without frequent root touch ups and long hangouts at the hair salon.
Light silver shades match completely with ash blonde, gold blonde and light blonde and this color idea is no longer for blondes.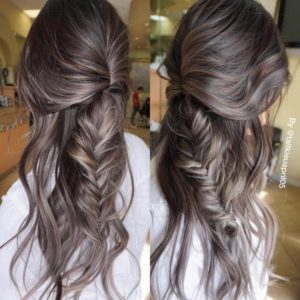 I will take these silver highlights in mind to rock the music festivals coming soon, because, It will give you that messy alternative vibe that you totally want for your instagram post and snapchat stories.
Blonde with silver highlights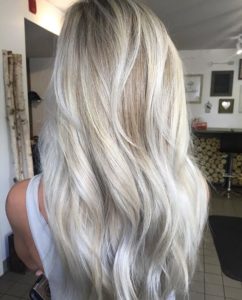 On the other hand, if you are blonde, the platinum base (grey) will be the best to pop the color of your skin.
If you've always wanted to get your little girl fantasy and turn into a fairy, then this is the perfect hairstyle for you.
The long, curled blonde hair looks wonderful with silver and grey highlights.
If you can´t decide the shade, It doesn't matter, because this highlights will match with your natural highlights, so, you can mix different tones to create volume and live to your hair.
I like to always ad some really edgy and daring hairstyle.
Purple and silver highlights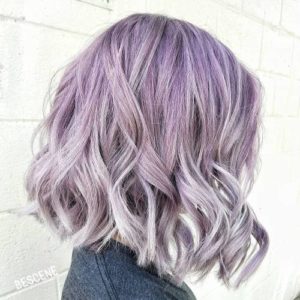 Not any kind of girl would try this, not because It´s hard to handle for your dark hair roots, It´s because you have to be capable to slay with it, girls with tanned skin or light skin have try it, and looks beautiful in both skin type and looks better if you have long hair to show off your curls or wavy hair, I like to called this "Rainbow Style" or "Fairy Style", when I imagine a fairy, these silver highlights remember me of them.
Silver blue highlights
this hair will transform you into a River Fairy, I´m afraid to say that this one is hard to wear as the Silver Hair with Purple Highlights, looks even better in pale skins and a subtle sense of fashion, It´s a little bit more daring and funky, the best part it´s that they last a little longer than Purple Highlights and will add more depth to your hair.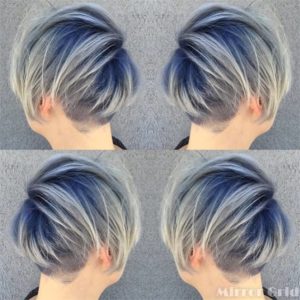 If I were you I will keep this two hair styles for those music festivals coming, everybody will stare at you with this two fairy looks and would be the center of attention and who doesn´t want to catch the eye in those events?.
Red hair silver highlights
I will give you some Warnings, I know Silver Highlights are on trend right now. I you will probably like to try it use this combination, but, It´s not a good idea. It looks fake, and It is hard to explain when I told you before that I like fairy looks, but, this two colors will not work, but, you can try copper highlights or light red highlights on Silver Hair, and that look will make you glow, If you dare to do this, choose a proper hair stylist. It´s not easy to handle, don´t make a fashion suicide and submit your hair to a torture.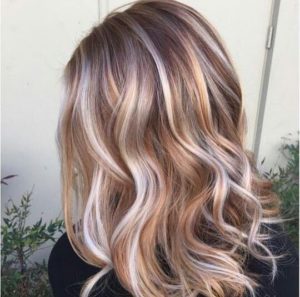 The idea is to clarify up to 8 times the tone you have. For the tincture you have to buy some that silver tone, platinum, the one I like about klorane silver highlights shampoo and you can buy any shade of silver you like and use it as much as possible, you can find it in violet tones.
If you are thinking, where can I bought it, well,  a place to find it is in a hairdressing beauty salon and they will have the best brands and you can expect a good result.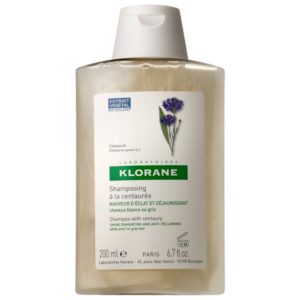 Yes, Woman for all other the world have tried this look and mature woman have let their nature color free or try some silver highlights in their natural look to make them their own. I found this trend liberating, equally to man, different man stars have let their hair grey or even make some silver highlights to give volume and light, a long time ago, people consider a man old when his hair turned grey, right now, if a man let nature make her work and choose an stylist, the story change.
Silver hair is consider the hair of the future, shiny and modern, so why are you so afraid of trying something that push you into a modern age?, the only thing you need to do is try new fashion trends and look modern and elegant to really kick it, without a good outfit any hair style can´t save you.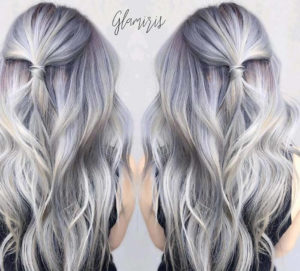 You can also share this article in your favorite social network to help your family and friends about this topic, hope you like this and please choose a good stylist and don´t experiment with your own hair with any kind of dye to not cause a tragedy and lose money, meditate well what you want to do and think about your lifestyle and the best advice of all, have fun, changing your hair style, It´s giving your lifestyle a 360 turn.
We hope to see your comments and experiences with this tone of dye.
If you liked this article please share with your family and girlfriends to give them ideas to change their looks, you will give them a big favor. Thanks for reading and don't forget to keep reading our articles.
¡Por cierto! Antes de que te vayas, queremos recomendarte esto que seguro que te interesa:
Son una serie de contenidos a parte del que has leído que puede ser interesante para tí ¡Muchas gracias por leernos!