We want to present you a beautiful combination that maybe you did not know, lately it is causing worldwide trend in all beauty salons and today we want to talk about how related your brown hair is with this new and innovative beauty technique.
If you have brown hair and you want to give it an illuminating touch without doing anything radical like falling into the blond, I tell you that the trends this time thought of you: know the "ash brown highlights".
As platinum color has taken the fashion in the hair what better to give an ash effect, where the coffee and the silver are combined perfectly?
The ash brown highlights work perfect in most of the brown tones; it is very versatile and will not damage the roots of your hair.
You can apply it as balayage or with subtle touches of rays.
One of the advantages of this trend is that it requires very little maintenance and that is something that suits all girls, since our hard routine often leaves us without time to go to the beauty salon, all you have to do is use shampoo and Special conditioner for this type of technique that is already available in the hair care market.
Process of applying the ash brown highlights
Dye the hair is an important process and during the process of applying the ash brown highlights and even before you must take into account some factors so you can enjoy an excellent result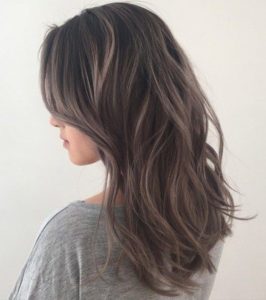 Although dyeing hair, apparently does not show major complications of choosing a color and go to the beauty salon, you should know that with the ash brown highlights you must take into account some other factors before dyeing your hair with them.
All types of hair are not the same, this makes a difference as to what they can stand, how long they can be exposed during the period of discoloration and coloration, so look at the texture of the hair is something that stylists should not go through something and also something to which you must pay close attention.
If your hair is thick or fine, because thick hair usually takes longer to absorb the color, but can withstand several chemical processes, by which you can submit to a longer exposure time during coloration. On the other hand, fine hair takes less time to dye but its fibers are much more delicate and thin, the period of exposure should be moderate, many of the coloring specialists recommend that the hair go through a period of rest after being discolored before perform the color application of the ash brown highlights.
Here we leave you a video so you can see how the process of coloring this technique is done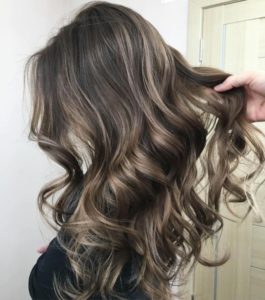 Bleaching hair before applying the ash brown highlights can be a process that goes from the simplest to a real nightmare if we do not know how to do it, because it is not easy, so you should turn to professionals and never try this process on your own account. However following the recommendations we can get the look we want to either lower some dark hair tones or completely discolor to look beautiful blond.
If you want to discolor your hair in a safe and effective way, here we will give you some tips on how to do it and how you should focus mainly on the conditions of your hair as this is a crucial factor during the process.
We recommend you observe your hair very well to assess if it would resist or not to something of this type, since it is very easy to blame the dye or the bleach as those that damaged it.
If you notice that your hair is weak, brittle, dry or just subjected to several processes, it is best not to discolor it.
Better invest time in repairing it with masks, ampoules or other treatments that return your life even when this implies postponing your ash brown highlights.
Once you have decided to bleach your hair I recommend you make a blunt and continue using revitalizing products and, very importantly, do not subject it to more abuse.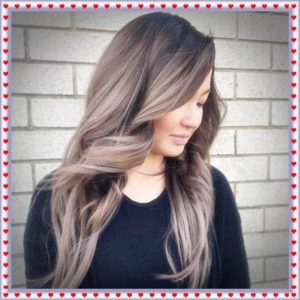 As for ash brown highlights shades let us tell you that not only light-haired girls can opt for this beautiful technique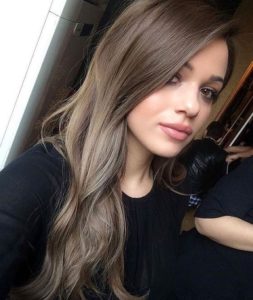 If you thought that the ash brown highlights ware exclusively a trend only for girls with blonde hair, let us tell you that you are very wrong.
The ash brown highlights have fresher tones, they will make you look with an air of comfort and security while the traditional brown tone becomes warmer, perhaps a more avant-garde and striking appearance.
Traditionally, the ash brown highlights look better in people with shades of fresh skin but if you are not of this type of skin you could also benefit much more than you imagine with this technique.
Many people think that hair does not have the ability to add beauty to your face that a simple change of light cannot add brightness or much less personality, but we invite you to nourish your knowledge, as hair can say more than one person than what anyone could imagine.
The ash brow highlights have the best ways to keep your hair healthy and vibrant brown and the ability to drive the dazzling change that every girl wants everyone to notice.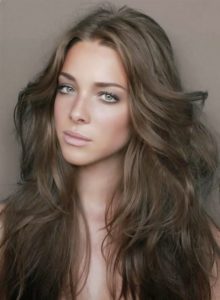 A lot of tones, lots of options, everything to create ash brown highlights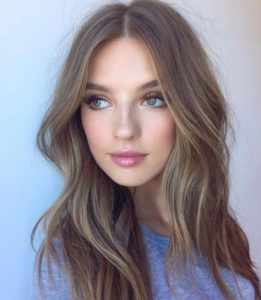 If you still do not know where to start with regard to the ash brown highlights, we want to tell you that as soon as this style there are possibilities for all tastes and that if you need guidance to choose something that favors you and makes you feel at the end of the whole procedure, satisfied with the results because we want to help you.
If it is the first time you dye your hair and you have not found a right option but you found the ash brown highlights and you wanted to try something you do not need to fill your highlights hair, this technique has a bright and simple option that will look beautiful in you if you are looking for a beautiful but satisfying change.
The subtle highlights of ash brown add a bit of depth to the hair, since when the sun hits them it will make you look like you have more hair than you actually have.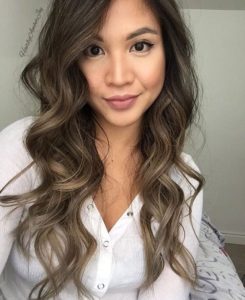 Let's talk about ideal techniques for ash brown highlights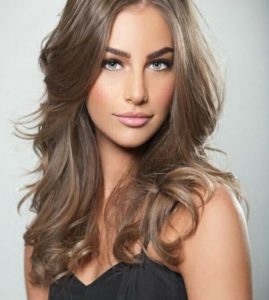 You can combine the ash brown highlights with a darker brown tone to create the Balayage effect; this will add a dynamic and contrasting effect to your hair that will leave you completely fascinated.
The technique that we have just mentioned will be beautiful with the hair with very subtle laughter and sublime whispers; you will notice that after the result they show exactly the same dimension and we know that the girls most want the hair to be as they dreamed from the beginning and that is something that requires hard work.
A technique a little more risky, but elegant and satisfying is the ombre technique to dye your hair with ash brown highlights, you can start with a light brown ombre combined with this effect, but finally you can use it completely to obtain a more radical and sophisticated effect, you will notice that the dark roots of your hair will look more natural.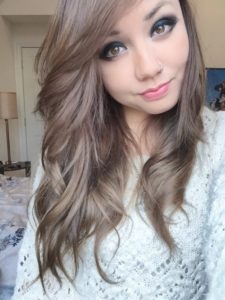 Ash brown highlights on blonde hair, you will shine like the sun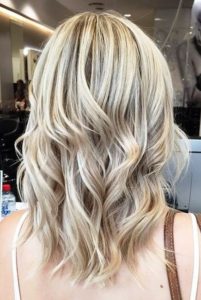 What if we talk about applying ash brow highlights in blonde hair, if this is already a luminous effect in itself, and your blond hair is radiant by nature, why do not you combine it to provoke a burst?
Smooth and silky hair shows the color and the dyeing work in each part of your hair, we recommend that you work only with some sections of your hair, it is not necessary a complete work of dye of head, only the ends, or of the half of the hair towards the tips.
We know that your blonde hair is extremely delicate for its thin fibers and very light color, but do not worry, we recommend that before applying the ash brown highlights in your hair you undergo an intensive hydration treatment to protect your hair from the effects that will have the chemicals of the dyes in your hair, that will make after the final result your hair remains healthy, healthy and with a beautiful look and full of light.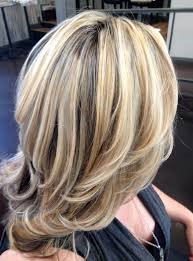 Black hair with ash brown highlights, as mysterious as the moon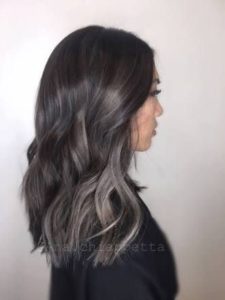 It's time to talk about the polar opposite of the sun, that is, the black hair, you should know that the effect of the ash brown highlights on this hair, causes a result that will seem that your hair has been kissed by the moon if you want to try it you can use it also what the ombre technique has to offer you. We have seen brown men and in many occasions even pink, but what about the ash brown highlight in black hair?
The dark roots with the rest of the lighter hair try to resemble the moon when it is at its darkest point but you did not know, did you?
Add some honey highlights under the black roots accompanied by brown ash will give your hair a serious, cold and mysterious result. In addition Let's talk about the dimension!
A professional colorist will achieve this type of effect with the ash brown highlights without any kind of difficulty; the decision is in your hands, you will be amazed with the result, everybody is going to wish to have your hair.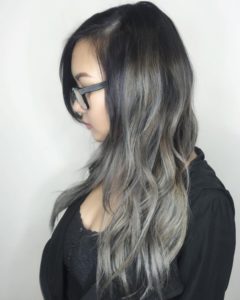 For the different options of short hair there are also alternatives to apply ash brown highlights, this style is available for all woman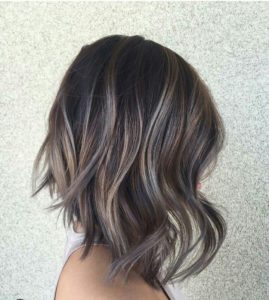 Since we have talked too much about long hair, what if we start to give a little attention to short hair, which also gives women a sensual and full of security that attracts a lot of looks, here we can take a look at the result in hair of this type.
The ash brown highlights have a lot of thing to add for you to have a short hair even more beautiful.
In haircuts like the blunt cut your hair can get a little edge with details of ash brown highlights and the effect is completely sublime, it will add a lot of movement to your hair and will affirm the features of your facial features.
On the other hand a short hair style like a messy bob is complemented by ash brown highlights, it will make your hair look a lot more fun and carefree, we know you will love it.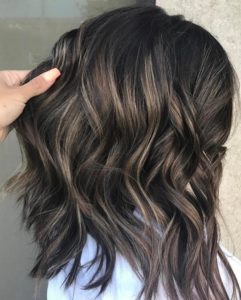 Any type of hair will benefit from this beautiful technique, the ash brown highlights are not limited so do not do it yourself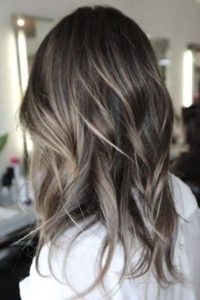 When we talk about ash brown highlights,  It does not matter if you're blonde, brunette or a girl with dark hair, the light weave of the ash brown and the blond create a full and voluminous finish, as well as the brown tones with a beautiful platinum effect give your hair a magnificent appearance, it is irrelevant that your hair is combined letting you see the black root or if you have, short or long hair, all the information that we already gave you will look amazing on your hair because everything would add a lot of style to it.
The different techniques to apply ash brown highlights will show you that there are no limits in terms of looking much more beautiful, the only thing you should do is run to the beauty salon and place yourself in the hands of a professional who will help you throughout the process and prepare the fill your hair with platinum everywhere.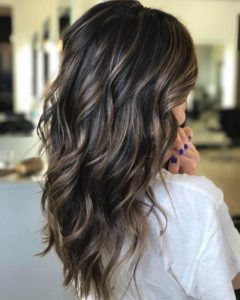 If you liked this article and would like to see more content like this, share this complete information with your friends and if you have any suggestion or opinion, you can leave it in the comments section.
¡Por cierto! Antes de que te vayas, queremos recomendarte esto que seguro que te interesa:
Son una serie de contenidos a parte del que has leído que puede ser interesante para tí ¡Muchas gracias por leernos!