For women it is not a secret that having highlights in their hair is a process that involves making decisions that allow us to enjoy a satisfactory and beautiful result, as well as it is possible that many of us have had some bad experience by dyeing in our hair of different colors or acquiring different techniques in highlights for the hair.
And when we hear about highlights the first thing that comes to mind to most of us is those horribly applied and done highlights, you know, the ones that are just some wide noticeable straps of hair on a completely different hair color than the base.
But that does not mean that all highlights will have those results and actually.
We also know that many of the girls have not wanted to make the decision to subject their hair to different chemical dyes and bleaches for fear of damaging or severely deteriorating their hair, that is why here we come to talk to you about multiple techniques that you could apply naturally Yes, as you are reading right now, natural highlights.
We know for sure that not every highlighted hair will look that way, we believe that the reasons why people end up with bad highlights is that they either decided to do them by themselves and didn't know how to apply it, or simply because they did not do enough research at the moment of doing their change of look and didn't made sure that the stylist they were trusting knew how to do this technique.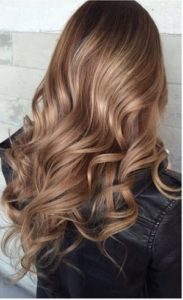 We need to take these bad thoughts out of our heads and believe that a natural highlight can be done seamlessly and easily if you just take enough time to do your research.
For example, if you want hair that looks sun kissed by the sun you need to find a stylist that you know will do an amazing work with your hair!
We could assure you that maybe you have had a distorted opinion of natural highlights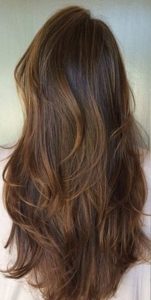 Surely you have already heard of the natural highlights, but your reaction was undoubtedly not one of the best, nor the most pleasant because the first thing you think is that you do not see yourself with natural smelly products in your hair, much less get to believe that there are different completely natural methods to give a different touch to your hair if exposed to different chemical procedures that can play havoc with your hair.
The truth is that there are different natural methods that are available for the creation of natural highlights, regardless of the tone of your hair or what you would like to do, but you must take into account that natural processes are not as immediate as the products chemicals from the dyes or from the different bleaches that you are trying to avoid, but if you are one of those girls that seeks to protect the natural beauty of your hair but also hopes that there are options available that lessen the chances of causing some kind of damage to your hair, this is definitely going to love it.
These natural processes can take up to weeks to reach the desired effects as, being natural and with no chemicals to hurry the process up, they are going to need time and effort to work out.
At least two of these processes will need more than one session and for you to be willing to spend some time under the sun. Maybe you can take that time to apply a tan on your skin! Or to play outside with your and family.
We believe that the most important time of this process is for you to have fun so you do not get desperate for the end results and actually give enough time to the mixtures to react.
Natural highlights are available to everyone; you just have to give them a chance
We could also point out that natural highlights are not only dedicated to women with virgin hair, but it is also an option available for women who would like to give them a different turn to their style without having to resort to expensive procedures but they hope to give their hair a rest and be able to opt for healthier alternatives that make your hair look beautiful in the same way.
If you want to give spectacular natural highlights to your hair, but without spending a fortune with your stylist, learn to make these simple recipes with very common ingredients that you can find on the closest supermarket or even at home and you will get the same results.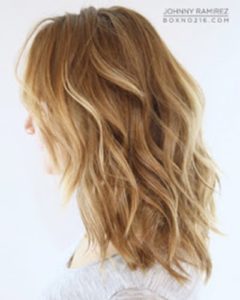 Do you know about all the possibilities for your natural highlights?
Whether your hair is dark, brown, blonde or red, the process of making natural highlights will highlight your natural bright colors.
Spending time in the sun is an easy and effective way to make hair highlights, but if you want to accelerate the process, there are other natural ways to increase the golden tones.
Learn how to use a variety of household items to achieve an elegant and shiny appearance without having to endure the process of going to a hair salon and the pocket weight of paying for one.
Since you are thinking of giving a change to your hair with completely natural ingredients we want to give you all the information regarding home remedies that will ensure the health of your hair after the use of these natural products, because although they do not contain any chemical component, some of them you could dry your hair, this is why we want to talk to you about available techniques for you that you can apply to your hair after trying the natural highlights in your hair.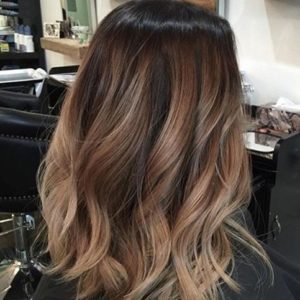 When looking for a natural look you have a wide variety of options
The most common thing to do when you want to go for a natural easygoing look it to find a hair dye that is just a couple shades lighter than your natural hair color or, if you decide to do this with bleach, you need to be really aware that choosing the softer one and checking it constantly will leave you with the better results, you will not need a lot of time to end up with your natural highlights.
You want to lighten your hair just a little not make blonde, or white if your hair is already blonde.
Keep in mind that the natural look is not as easy as plenty of people may think and if you decide to go with the choice of dying your hair trusting your stylist is the best idea, they will be your greatest friend at the moment of having a change of look in your hair and you will always be able to tell them what you want and how you want it, but be open to their opinions as all they want is for you to look your finest.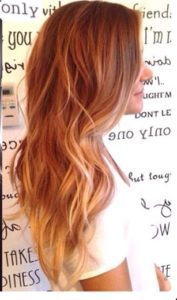 Shades and tones will be your greatest allies, or your biggest enemies!
In the moment of highlighting your hair, the most important part is choosing the right shade and color for those highlights, especially if you want to go for a natural sun kissed look.
If you choose a darker shade it won't be highlights as they will end up being downlights and if you go a shade that's too lights it will definitely look dyed and not natural as you wanted from the beginning.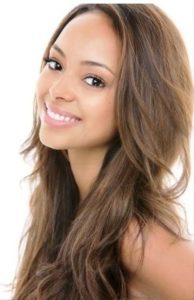 If you have chocolate brown hair, going for caramel or some chestnut highlights, for auburn hair some copper like touches will look splendid and if you're blonde it better to stick with warm colors and be careful of not going too light, you could end up with ashy hair or even some green tones in specific lightings.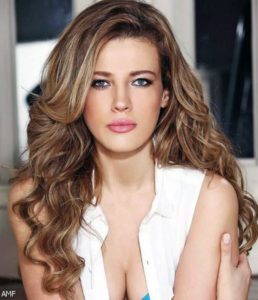 Effective natural products for your natural highlights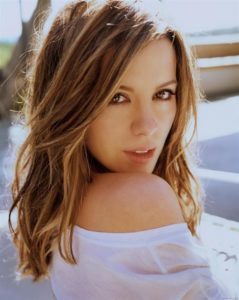 Among the different methods to obtain natural highlights, in this case, in light tones, you could opt for lemon juice to lighten the strands of hair you want.
Using the lemon to lighten the hair is very simple, the procedure is quite simple and besides it will not take you too long, so for you it is a perfect option if among these products you are looking for one that gives you remarkable results in a short time.
You should know that with the lemon juice you will notice how your hair will gradually become clear and in a matter of weeks you will see the results of the natural highlights that you have wanted so much, but how do I apply the lemon juice in my hair?
Let us show you in detail what you should do with each natural product to create your natural highlights.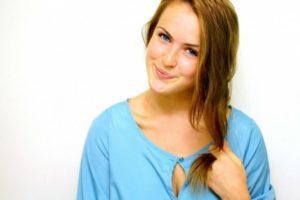 Once you have the ingredients, this is what you must do to create your natural highlights with lemon juice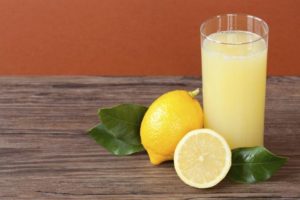 To highlight your hair with lemon juice is an easy an accessible way to lighten your hair naturally. For this to work better you need to make sure you're using natural lemon juice the best way is for you to squeeze their juice yourself.
To start you need the juice of three lemons and a large glass of warm water, you can also place two parts of lemon juice and one of warm water in a spray bottle, cover and shake.
Avoid using bottled lemon juice as it contains preservative that will do no good to your hair, and a little trick, if you want to have a little extra highlighting you can also add some cinnamon and conditioner to the mix.
You must make sure to strain or remove the seeds from the lemons so that they do not get stuck in the spray bottle preventing the passage of the liquid properly, you should also know that you must strictly avoid the use of bottled lemon juice, as the artificial preservatives and processed chemicals that they possess could cause damage to your hair.
Once you have all the juice you want, you should mix it in spray bottle with half water, so you will have a mix that is two parts lemon juice and one part of water.
Remember that this is an average amount used to make natural highlights with lemon juice, if your hair is longer and more abundant, calculate the amount of mixture necessary for you.
Once you are sure you mixed it all correctly it's time to apply the mixture to the hair!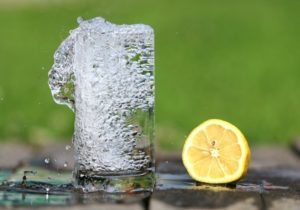 You have prepared your mixture, now proceed to separate your hair in the sections you want and expose to the sun's rays for a few hours, then remove all the mixture of your hair and wash it with a good conditioner or moisturizer for hair, with the passing of the days you will notice the difference.
Another option that we give you is that if you are going out, dip a cotton ball in the mixture and apply it in the strands and repeat the washing process when you get home.
For highlights it's better if you spray at a fair distance from your hair and, if you want to concentrate on some specific strands of hair, dip a cotton ball in the mixture and rub it on the parts of your hair you want to highlight.
Remember, the more lemon juice you apply, the lighter the results.
The next step is for you to step out on the sun! this method will only work in conjunction with the sun rays, so try to sit outside in the sun for about a couple hours at least 3 times a day, patience is the key here. Once you're done you have to rinse the lemon juice from your hair and condition it, as lemon juice will dry your hair out.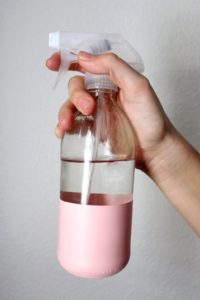 If lemon juice is not for you, Chamomile tea might be your answer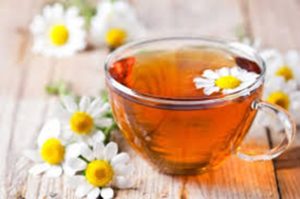 On the other hand, among some of the natural ingredients to dye the hair with natural highlights we have the chamomile, it is used like lemon juice but it is a little safer and healthy, the chamomile tea is equally effective but it is a little less Harmful than lemon.
Chamomile tea is also a natural lightening technique, all you need to do is brew a strong pot of this tea, with 3 to 4 tea bags and allow it to cool.
To get beautiful natural highlights with chamomile tea, the first thing you need to do is prepare a pot of chamomile tea. Use dry chamomile flowers or three or four chamomile tea filters to prepare a pot loaded with tea, after this list, let it cool once you have released all its essence, it should not be too hot to touch, remember that it will be in contact with the scalp and you must be careful not to do considerable damage to your hair by inadequate exposure to heat.
Once the tea has an adequate temperature rinse your hair with tea in the strands where you want your natural highlights. With this method you must also place yourself in the sun so that the rays do their work and allow the tea to begin to clear the hair, have a little patience, apply this natural product to your hair as many times as you wish, the results will surprise you, your hair will look amazing.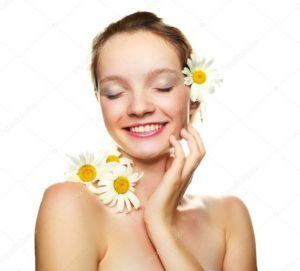 Just as with the lemon juice, to have a natural highlight in your hair with chamomile tea you need to be under the direct sunlight to let it dry and react in your hair during the time you are sitting outside under the sunlight, although there's no precise amount of time to sit to have results, the longer you are outside the better the results.
Once you are done sitting outside you have to rinse your hair and apply some conditioner and moisturizing products.
You need to have patience when you are using this method as you will not see dramatic results right away, and you will have to repeat the process in order for the chamomile tea to gradually lighten your hair.
You may need to apply this method for a few days in a row to get the results you are waiting for.
What do you think about trying honey to get natural highlights?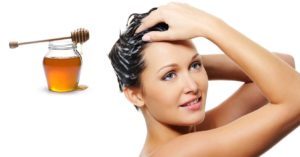 Honey is a natural way to lighten your hair as it has natural traces of hydrogen peroxide.
One of the natural products recommended to lighten hair and that is qualified to create beautiful natural highlights is honey, this is a fairly safe method and much easier because it does not need sunlight. Honey has natural traces of hydrogen peroxide, so it is a great way to lighten the hair, so if you need an option that does not involve getting under the sun constantly, honey is the natural product indicated to change the look of your hair.
To make natural highlights with honey, the first thing you should do is mix honey and water in a bowl, add a spoonful of pure honey with a cup of water, and mix them together until you have obtained a homogeneous mixture.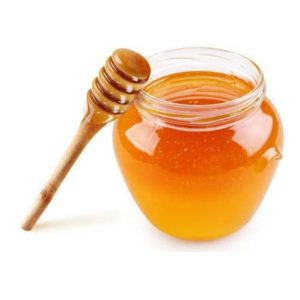 Apply the honey on the sections of your hair that you want to rinse and leave the mixture on your hair all day long for about 6 to 8 hours, you can also leave the mixture during the night while you sleep, wash your hair after this and apply Some conditioner with moisturizing properties, you will notice the difference immediately, after your hair is completely dry.
If you let the mixture sit overnight, all you need to do is put on a shower cap and let it on through the whole night to lighten your hair, of course you can let it sit for only 30 to 60 minutes if you don't want to do it overnight but of course letting sit in overnight will have better and more dramatic results.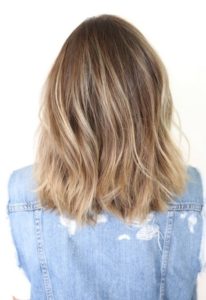 You can also use henna to create your natural highlights if you have darker hair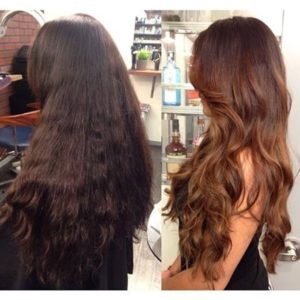 Before choosing this method, you need to make sure that the right option for you is henna, making that henna turns hair a reddish brown shade, if you have very dark hair it will be lighter than your normal shade, but if you have natural light hair it could actually darken your hair color.
Henna is a well-known natural product due to its natural pigmentation properties, it is known among women who have wanted to dye their reddish hair for a shorter period of time than they would get by using semi-permanent dyes, if you had not heard talk about it, here we will give you a little more information.
Henna is a plant whose extracts have pigments that have the ability to dye your hair in different shades depending on your use and your hair type, which is great for your hair with natural highlights.
If you want to give your hair a very natural color, with a treatment that is not expensive and that also serves to nourish and beautify your scalp and hair tips, avoiding to dry it as they do the common hair dyes, henna is your ideal alternative.
So do not wait any longer, buy a package of henna and follow these simple tips to give your image a new look with natural highlights.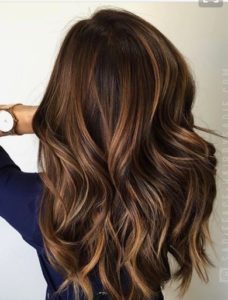 Once you have decided that henna is the right method for you, you need to make the mixture, this should be made with 12 hours of anticipation: 3 tablespoons of henna powder with enough boiling water to make a thick but workable paste.
Then let it cool somewhere safe. Henna stains skin and clothes, so make sure that you are ready to apply the henna, wearing an old shirt (preferably long sleeved), gloves to protect your hands and apply some Vaseline on your neck and hairline to avoid staining them accidently.
Once you are all set and protected from the possible henna staining you are ready to start applying the paste into your hair.
Just as the other techniques, apply the henna to the strands of hair you want to have your natural highlights and be as thorough as possible to make sure you saturate your hair with the henna paste.
Next cover up your hair with a shower cap to avoid the mixture to dry out too fast and let it sit in for 2 or 3 hours, when the time has passed all you have to do is rinse out the henna and condition your hair before you do your normal hair wash and care routine.
You should be able to see results right away, or when you have your hair already dried and styled.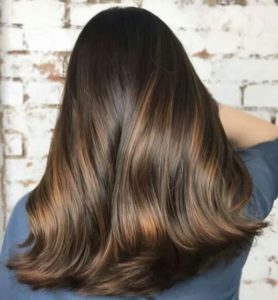 Some factors you should know before using henna to create your natural highlights
It is important to note that henna is a natural product that changes the hair to reddish brown tones and you should keep it in mind so that you do not make an error by choosing it for your natural highlights.
If your hair is dark, this will probably cause the henna to clear it up a bit more, however if your hair is naturally clear the henna will actually darken it.
You should know that this natural product is recommended for women who have never dyed their hair, if you have already done the results of the henna is your hair will be less durable and in addition to this could dye your hair a different color than expected.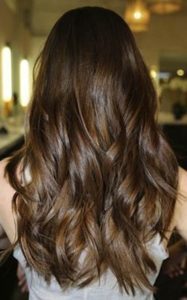 On the other hand, if you have hair with many gray hairs you may not get the expected result with your natural highlights.
This is a natural product that can dye your hair for three to six months, the color will fade with each wash but you can always retouch afterwards is a time.
Look at this video
Here we give you access to a step-by-step video to dye your hair with henna, you will see that it is simpler than you think, as we said, it is generally used to dye the hair completely but it is also incredible to make natural highlights.
https://www.youtube.com/watch?v=_7DQNQb4Oua
Or this video that will teach you step to step how to highlights your hair naturally with lemon juice, it can not only be used for highlights but also to lighten your whole mane
Now that you have all the information, this is how you will dye your hair with henna to obtain your natural highlights
The first thing you have to do to dye your hair with henna and create your natural highlights is to prepare a paste with the henna. Mix three spoonfuls (50 g) of henna powder with enough boiling water to make a thick and manageable paste, you can use a wooden spoon to stir the mixture and then place the pasta somewhere to cool, you should not refrigerate it.
Keep in mind that you must make the paste, twelve hours before you proceed to dye your hair with this.
The preparation of the pasta is important because the time of rest that will determine the effect that henna will have on your hair.
After you have prepared the paste, proceed to divide your hair in the sections that you want to apply the product, use gloves to apply it because the henna can stain the skin, let it act for two to three hours in your hair and remove the mixture to enjoy of your natural highlights.
No matter what decision you make for your natural highlights, the important thing is that you know that all these techniques are effective and healthier than dyeing your hair with chemical dyes and bleaching.
We invite you to try some of them so you can give your hair the change you've always wanted to have.
Taking care of your hair once you have your natural highlights
It's not a secret that lightening your hair, with either with hair dye or in a natural way is an aggressive treatment and the most usual result, besides your beautiful highlights, is ending up with dry hair.
To take care of this, all you need to do is change a little your hair routine so, for example, instead of washing your hair every day you should try to minimize your shampoo usage and wash it every second or other day, you could even change your shampoo for one that is sulfate free as this component is the one that causes the most dryness out of all in our hair.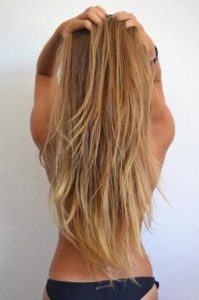 Lowering the amount of times a week you wash your hair can benefit you in two ways, one is that it avoids your hair from getting too dry as excessive shampoo usage can do that and two it can avoid the dye to lift up from your hair so your highlights can last longer.
It is very important for you to never miss on the step of applying hair conditioner, your hair will need all the hydration you can give to it. Another way to hydrate your hair is to apply hydrating hair masks to it at least once a week.
Another thing that can hydrate your hair is a deep conditioner, which you have to add to your hair at least 30 minutes before washing your hair once a week so it has the greatest effect on it, just apply it onto your hair and put on a shower cap to close in all the hydration.
Using oils is another very good solution for dry hair, just add a few drops on your scalp once a week at least 30 minutes before washing your hair so your skin and hair have time to absorb all the nutrients the oils offers to moisturize your hair and scalp, some oils that are good for this are: jojoba, coconut, argan oil and even olive oil!
Thanks for reading! Don't forget to keep reading our posts and if you liked it, make sure to share with your friends and family to let them know how to have the best results when they have a change of look.
¡Por cierto! Antes de que te vayas, queremos recomendarte esto que seguro que te interesa:
Son una serie de contenidos a parte del que has leído que puede ser interesante para tí ¡Muchas gracias por leernos!