Have you even found yourself cancelling a hair appointment, or actually never made one in the first place, because you simply did not have the time to spare to sit on a hairdresser's chair for half a day? Or even because you really can't afford it?
If your answer is no to any of these questions you are probably lying.
And you are not alone, there are plenty of women (at least a 40&) that concord that even if they can financially afford to go to the salon and have their change of look, they do not have enough time to do it, and are left without what they were going to get at the salon.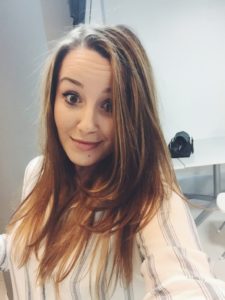 L'Oreal highlights are a new method that the company created for people to get beautiful and gorgeous highlights by yourself at home in such a simple and easy way that anyone can do it. They can be also found as 'instant highlights' they can be done under 90 minutes in your own home and will give you results as if you had gone to the salon!
Why should I use instant highlights and not my usual highlights or balayage?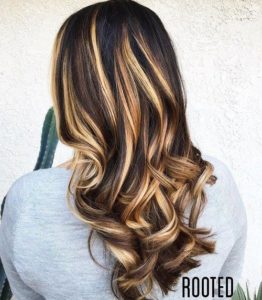 Well, we cannot force you to think that this method is better than going to a hair stylist, but we can definitely assure you that they are going to help you have amazingly highlighted hair without having to take too much time off of your schedule to go to a hair salon.
With this kit all you have to do is apply the hair dye with the implements that come in the package and then, while you wait for the dye to have its desired effect you can go around you house doing your daily chores, like cooking dinner, cleaning your room in short, you can do anything while you wait for the dye to act.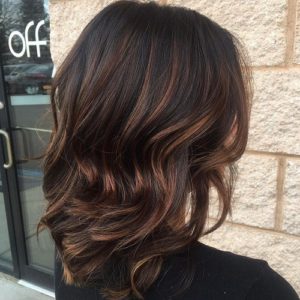 L'Oreal highlights will also not replace you full head of highlights, as the point is to not take a lot of your time and if you do your whole hear you may be there for that long, but it can also work as a retouch method.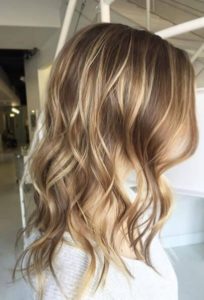 A few strands of your hair around your face, highlights one the strands of hair, the L'Oreal kit for highlights is just what you need when in need of the sun kissed look you have been looking for without taking so much time out of your daily life.
What does the kit bring for me to work with?
The L'Oreal Colorista Effects Balayage kit contains everything you will need to achieve the perfect highlights at home, in the kit you will find:
A DIY comb applicator: this comb is made specifically to help you apply the highlights strands so you will not have to be suffering on thinking how to apply the highlights or even how to deal with what strands to dye. It even has the perfect space for you to place the dye and all!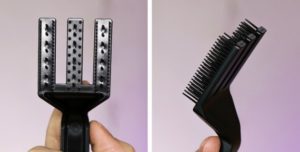 A gentle lightening formula: This light formula will work softly on your hair as to not over lighten your hair and accidentally end up with strappy or badly done highlights.
Plastic gloves: To protect your hands from the damaging from the hair dye, and also to avoid that your hands get any coloration from it.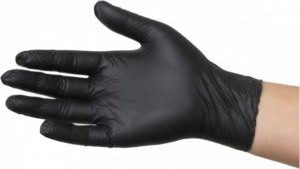 A conditioning after treatment: This is a conditioner to help taking care of your hair stays healthy and beautiful after all the damaging of the chemicals that we can find in any hair dye.
Full instructions: As with all their products explaining what to do step by step. So you are not completely lost while you are applying the highlights we recommend for you to have read the totality of the instructions as well as keeping it near you for any doubt you are having.
Besides the complements your kit brings you will also need
Although the kit says and does bring all necessary things there are a few things that you will also need as to not make such a mess or to even make things easier.
They are simple things that you most likely will have lying around in your house and will cost you very little time or money to find in case you do not already have them. These things are:
An old towel: As to avoid damaging the clothes you are wearing, if you do not feel like damaging a towel then you can also wear an old T- shirt that you do not really care about.
Petroleum Jelly: Can also be Vaseline. This is to avoid tinting any skin that you don't want, and that is in first danger of being tinted like your neck, forehead and ears.
Hair clips and ties: This one is mostly to part your hair to have an easier time while applying the LÒreal highlights onto your hair.
As you can see, these things are not completely necessary but they can definitely help you have an easier time while doing your own highlights at the same time as relieving some worry about your clothes and environment.
How to apply your highlights like a professional
The first thing you need to do is part your hair into two sections, either if you part it with a comb or with your fingers does not matter as long as you have it in two bunches and when that's done divide those parts again in half so it looks like the top of a hot cross bun.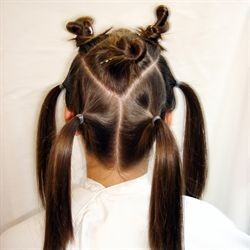 Clip each section back with the hair clips and ties and make sure that they are as accessible as possible, you will have your hands full in no time.
Here is where you mix the products in the kit following the instructions in the box leaving everything ready to go. Once that is done all you have left to do is apply the hair dye with the specially designed wide comb, and then sweep it through your hair either from the middle or from the top to the bottom depending on what look you are looking for.
Make sure to use the hair clips to navigate through your hair while pinning and releasing each section as you work the hair dye through.
If you prefer a handier approach then you can also use your gloved hands to work the dye into the hair, blending it with downward strokes. Remember to take your time while applying the dye as it will give you better results.
Want to know how to use the L'Oreal highlight kit? Here is a video you can use to help you!
Now that we have talked about what to do before applying your L'Oreal highlights we can start deciding what color you should apply on your hair.
These highlight colors will perfectly fit with your blonde hair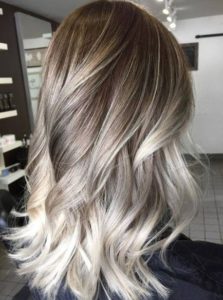 To have a great look with your blonde hair you should keep in mind what the best tones and shades are for you and your base hair color.
Also take into consideration then undertones, if you have warm skin you should go for warm tones as well, and if you are cool toned you should stay within the cool tones range.
For blonde hair, choosing the right tone for your highlights is definitely one of the easiest hairs to choose the right highlight color, as it will look natural.
Your blonde hair will look awesome and natural if you only apply a lighter blonde shade, only two or three, to your base color and you will have awesome results!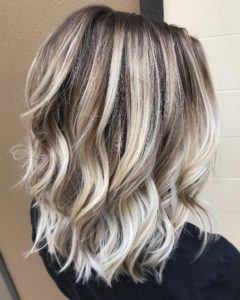 Either way we are going to be giving you some shades for your blonde highlights. If you have platinum blonde hair there is almost no way to go lighter than that, so what you can do is doing the contrary by applying lowlights and deeper blonde shades.
If what you have is light blonde hair the best idea is to try anything lighter than your hair color, as you have tons of freedom when it comes to highlights.
And if you have medium to dark blonde hair the best for you is to add honey or golden highlights.
Brown hair looks amazingly with this highlight tones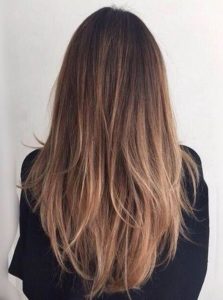 Brown hair has such a wide variety of shades and tones by itself that it could be difficult to choose the correct shade by yourself, don't be shy to ask your stylist! So if you have light brown hair, we recommend you to try some blonde highlights as they will give you a 'wow' factor as well as lightening your face and hair tone!
And if you have dark brown hair your best option is to apply some tone on tone highlights, asking your colorist for highlights that are lighter than your base color and to layer different tones of that shade will add vibrancy and depth to your dark brown hair.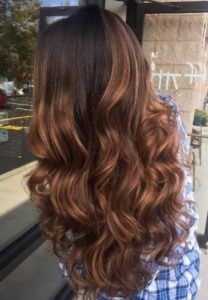 Golden blonde highlights will create a stunning contrast with your naturally dark hair and give you a quick and easy change of look. Rose gold highlights are technically light brown tinted with pink and it works perfectly with brown hair adding a nice shine and a hint of color that will make you look wonderful at every hour of the day.
Furthermore, if you are looking for a more natural look and you just want to add the smallest hint of a highlight the greatest trick is to highlight your hair with a dye that's two or three shades lighter, this will give you a beauty that cannot be matched, plus they will add depth and volume to your hair, so if that's what you've been looking for, these are perfect for you!
You can add this highlights to your red hair if you take the chance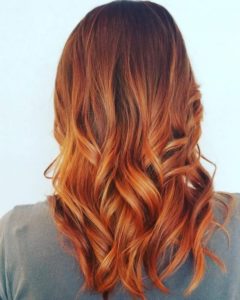 If you have red hair the best option is to do just like the blond haired girls out there, pick a highlight shade that is at least two tones lighter than your natural red hair to have the best and most natural highlights that you can think about.
Or if your hair is naturally light then you can go to the other side and instead of doing some highlights do some lowlights that are a few shades darker than your base color to have that highlight look without highlights, take into consideration that lowlights need more maintenance than highlights.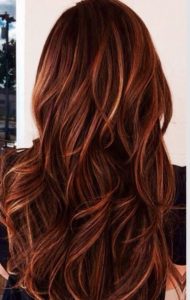 Try to always go for golden or warm colors that will best suit your naturally red hair and will make it look natural and with more dimension. You can also add some blonde highlights into your red hair and, if you can't even choose what color you want to add why not try multicolored highlights, which can go from some shades lighter than your base color to blonde and even fantasy colors.
Remember that there really are no rules to dye your hair, and even if there are rules you know what they say; rules were made to be broken!
If you have black hair this are the perfect shades for you!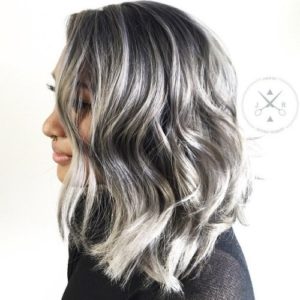 If you want to add some light and movement to your black hair, then adding L'Oreal highlights to it will do the trick. You just have to make sure that your stylist knows how work with your hair to give it the best results you can have.
If you don't know what shades should be your highlights here are some that we swear will make you look the best.
If you are going for a natural sun kissed look then you should try some brown highlights, as brown is technically the next shade from brown they will look great, caramel highlights are also a great color to add to your black hair for a natural and beautiful look.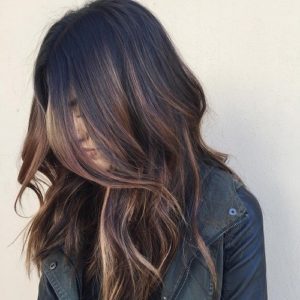 There is really not a color that will look bad on black hair, so you have complete freedom about what color you can dye your mane's highlights.
This said, you can add some muted fantasy colored highlights with your black hair will give you a nice and subtle change of look that will completely pop out in the direct sun light.
And if you are more of a bold change of look then you can do some straight bright colored lights, all the way from auburn, to blue, pink and purple.
Taking care of your hair with highlights
Now that you have your hair with your beautiful highlights, now is the time to take care of it so it does not get all dry and numb because of the chemicals used during the application process.
There are a variety of products that you can go to take care of your hair and allow it to look healthy, beautiful and alive at all times.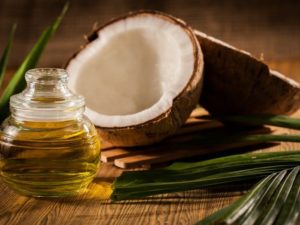 The first thing that you will need is using a special shampoo and conditions formulated specifically for dyed hair, get rid of your old hair products and surround yourself with products with color treatment.
It is also good to not wash your hair every day, this works in two ways: it helps you keep your hair healthy and the color on your hair for longer.
Then you apply your conditioner —it is very important for you to never miss this step, if you do your hair could get dry super-fast and that will lead to split ends— and not remove it immediately but leave it on for a couple of minutes so it can do its job, last but not least, rinse.
These steps will allow you to continue having your hair full of life with your beautiful highlights.
If you liked this article, please shared it with your family and friends to help them have a better idea of what they should do with their hair look, you will be doing a big favor to them!
Thank you for reading and don't forget to keep reading our updates!
¡Por cierto! Antes de que te vayas, queremos recomendarte esto que seguro que te interesa:
Son una serie de contenidos a parte del que has leído que puede ser interesante para tí ¡Muchas gracias por leernos!